New Market Research Report

| | |
| --- | --- |
| | Source: MarketsandMarkets |
Future Market Insights
Responsible Author: Ruby BIRD & Yasmina BEDDOU (Journalists/Directors) | PARIS - NEW YORK - VALLEY COTTAGE, 08/07/2017, 16:19 Time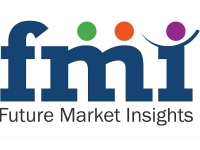 USPA NEWS -
Going forward, Rearing Cattle on Certified Organic Fodders is turning out to be more profitable than Conventional Practices. Growing concerns of Consumers over Food Safety has propelled the Demand for Organic Foods, and has incidentally affected the Global Beef Production. Particularly in Developed Markets, the Demand for Organic Beef Meat is gaining traction pertaining to the Rising Confidence of Consumers towards Organic Beef over Regular Beef. The main difference between these options lies in the Fodder fed to the Cattle, at which point Organic Fodder is Healthier and Nutritious than regular Cattle Feed.
By First Editions
Responsible Author: Ruby BIRD & Yasmina BEDDOU (Journalists/Directors) | PARIS, 07/28/2017, 10:11 Time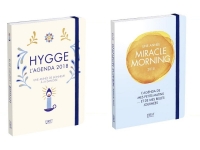 USPA NEWS -
Happiness : You wish for it every year as you blow out the candles of your Birthday Cake. You know you deserve to have it and dedicate your entire life to the chase. After all, it's the only thing that makes life worth living... Until, one Day, something happens. No need to be desperate to find Happiness along the way or to find the kind of Happiness never experienced in a Job, Relationships or Hobbies....
| | |
| --- | --- |
| | RAHMA-SOPHIA RACHDI |
| | Ruby BIRD |
| | Yasmina BEDDOU |
| | Daren Frankish |
| | Robbie Merritt |
This will be shown to users with no Flash or Javascript.